Brands We Use
Smoke Alarms Replaced from €99
We Are Part Of The Infinity Electrical Group, We Install All Type Of Hand Dryers And Outdoor Heaters We Also Do www.pumpsdublin.ie Or www.electrician-dublin.ie If You Need Any Electrical Or Plumbing Work Please Call Our Office On 01-4458543 Or Mobile On 0831625009. We Are Based In Ireland And Irish Owned
At Smoke Alarms, we are professional smoke alarm installation experts that cover all of Dublin North, City Centre and South Dublin. Our quick response team are highly trained in all aspects of Domestic and Commercial Installations. We use the most up to date equipment to complete the works in an efficient and timely manner at a saving to the customer. Our Team pride ourselves on being one of Dublin's most reliable electrical contractor with affordable rates. All work by us is covered by our 12 Month Guarantee.  
Smoke alarms will go off if there is a fire in your home. An alarm will sound when it detects smoke. You need a number of smoke alarms in your home. You won't be able to smell smoke when you're asleep. Our sense of smell doesn't work when we are asleep. Inhaling smoke can also put you in a deeper sleep. Keep your smoke alarms in good working order with enough battery power. Test your smoke alarms regularly.
All of our team at smokealarms.ie can fit all you smoke alarm needs and requirement. There are several different types of Smoke Alarms Heat, Optical, Carbo to name a few. If you are wondering which ones you need don't hesitate to get in touch. We also stock and install all types of models and brand so you can rest assured that you will be getting the best quality and satisfaction guaranteed. When calling our office on 01-4458543 you should take note of what your requirements are such as how many rooms you are looking to get Smoke Alarms installed on as well as any safety concerns you may have so we can best handle your query.
It is recommended that you test smoke alarms once a week. This is to check that they are working correctly. You can test them by pressing the test button. If you can't reach the test button, use the handle tip of a sweeping brush to press it.
You should replace the batteries with new ones when the old ones aren't working as soon as you hear the warning beep and once a year in standard alarms. Replace batteries immediately if they are not working. Do not put it off.
There is an expiry date on smoke alarms. Replace the whole alarm when it reaches this expiry date. If you have a 10-year smoke alarm, you need to replace it after 10 years.
You also need to have carbon monoxide alarms in your home. Carbon monoxide poisoning can happen with gas, oil, coal or other fuels. You can't see or smell carbon monoxide.
Driving the path with cutting edge innovation and configuration to convey the most productive and attractive Smoke Alarms in the industry 
Our company vehicles are fully equipped and our staff is fully trained in the installation and repairs. All of our electricians are also RECI registered
We have quick response electricians on call who are highly trained in all aspects of domestic and commercial electrical installations
SO WHAT IS A CARBON MONOXIDE ALARM
A carbon monoxide finder or CO indicator is a gadget that distinguishes the presence of the carbon monoxide gas to forestall carbon monoxide harming. In the last part of the 1990s Underwriters Laboratories changed the meaning of a solitary station CO locator with a sound gadget to carbon monoxide alert. You can install a carbon monoxide detector (or multiple detectors) in your home. They work much like your fire or smoke alarm by sounding a siren when they detect carbon monoxide.

FireAngels modernized the usefulness and the scope of Specification items to fulfill the needs of the present Connected Home market. FireAngel Specification reforms the fate of fire security by offering savvy insurance against Fire and CO in a solitary practical framework.

The entirety of these items are fabricated at our central command in Shannon, Ireland. Having a long and grounded producing legacy and right up 'til the present time our office remains an extraordinarily incorporated assembling activity.
There will never be a smoke and CO alert very like this. Nest Smoke Alarms can search for quick consuming or seething fires and carbon monoxide. It additionally shouts out when there's an issue, can be hushed from your portable, and will even make an impression on your versatile on the off chance that you're not home.
We have all Types of alarms
Brands we use (EI Electronics, Fire Angel, Nest)
We have Battery and mains type
We are electricians 
We have all types of Nest smoke alarms
New installations of smoke alarms
We provide Replacement service
We supply to Dublin and surrounding areas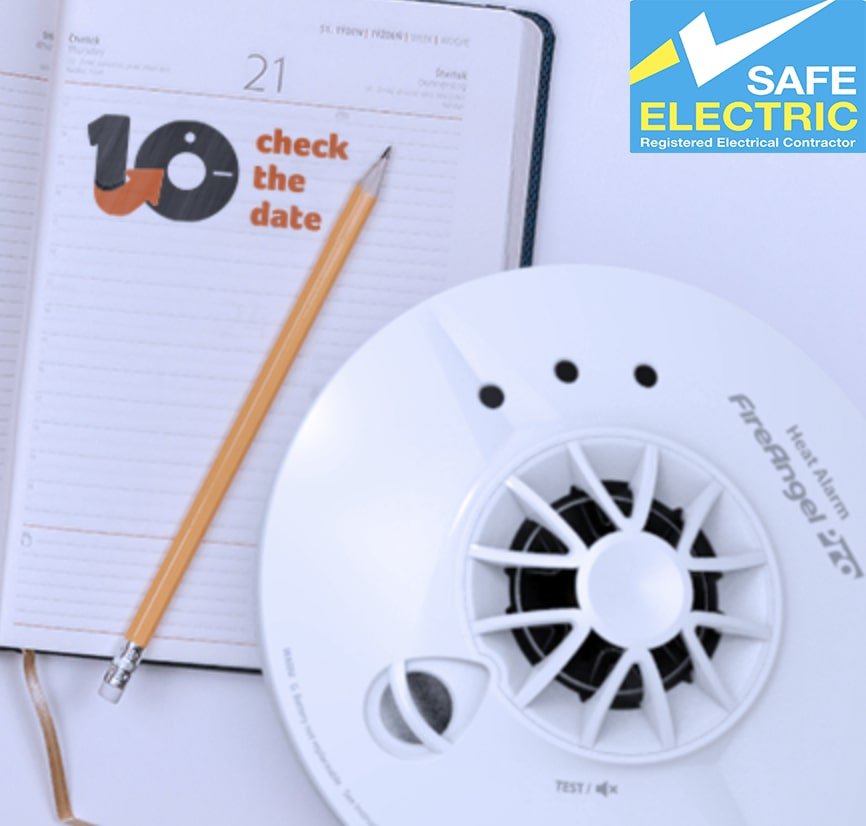 What can our
professionals do for you?
We Are Part Of The Infinity Electrical Group, We Install All Type Of Hand Dryers And Outdoor Heaters We Also Do www.pumpsdublin.ie Or www.electrician-dublin.ie If You Need Any Electrical Or Plumbing Work Please Call Our Office On 01-4458543 Or Mobile On 0831625009. We Are Based In Ireland And Irish Owned
We at Electrician Dublin have been offering the introduction of plug-in system installation back plates for the perfect and seamless installation of the hand dryers.
In order to enjoy a barbecue in a chilly weather you need the perfect Outdoor heating systems. 
You can avail the affordable and high quality heater from Electrician Dublin. We offer installation services as well for the heaters.
At Electrician Dublin, we offer a wide range of inline plastic fans for cooling down your interiors in the summers. These fans are robust and cost effective in every manner.
OTHER SERVICES WE PROVIDE